I just noticed that this Feyder masterpiece is going to be available with English subs in the UK, thanks to Masters of Cinema. (So far, it was available in France with French subs only). It will come out on June 21st. Here is the DVD Beaver review: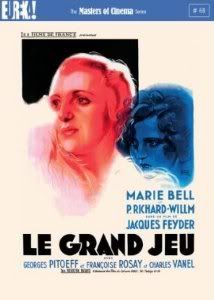 http://www.dvdbeaver.com/film3/dvd_reviews51/le_grand_jeu.htm
I recommend the film highly. It's one of Feyder's best. Here is the link to
amazon.co.uk
.