"The only things you regret are the things you didn't do." - Michael Curtiz
Moderators: Lzcutter, Sue Sue Applegate, movieman1957, moira finnie
---
---
Book news!
Texas author and journalist Kathryn Jones is working on a biography of Ben Johnson, to be published as part of the University of Mississippi Press' "Hollywood Legends" series. Kathryn asks anyone who knew Ben and has anecdotes and memories to share to send her a private message via her Facebook page:
https://www.facebook.com/kathryn.jones. ... Vg&fref=nf
Toby Roan (who writes the great blog 50 Westerns from the '50s) is hard at work on his upcoming book A Million Feet of Film: The Making of One-Eyed Jacks, a production history of the film. I guess things are coming along -- he's unveiled cover art. The design is by Tomas Gardner, based on original pressbook art by Julius Kroll.
---
Happy Hallowe'en! Kino Lorber will release Junior Bonner on Blu-ray on October 31. I'm really looking forward to this, as both DVD releases were non-anamorphic.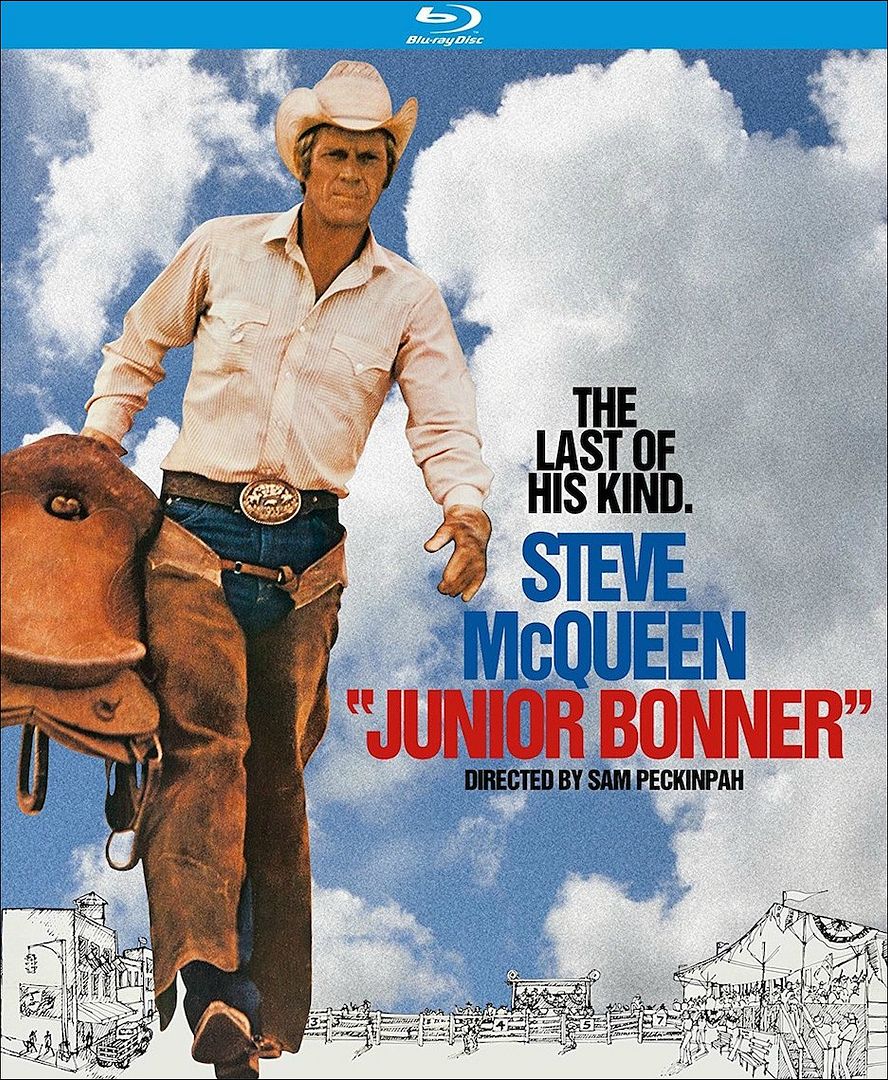 Synopsis: Steve McQueen is at his "rugged best" (Entertainment Today) in this "totally captivating" (Leonard Maltin) tale of a fading rodeo champion from acclaimed director Sam Peckinpah and screenwriter Jeb Rosebrook. Co-starring Robert Preston and Ida Lupino in "excellent, well-turned" (Variety) performances, Junior Bonner is "an extraordinarily graceful yet unflinching rendering of a slice of Americana" (Los Angeles Times).
With his bronco-busting career on its last legs, Junior Bonner (McQueen) heads to his hometown to try his luck in the annual rodeo. But his fond childhood memories are shattered when he finds his family torn apart by his greedy brother and hard-drinking father. Now Junior must break the wildest bull in the West to bring his family together for one final moment of cowboy glory in the roughest, rowdiest ride of his life!
Special Features:
Passion & Poetry: Rodeo Time - documentary with screenwriter Jeb Rosebrook, Katy Haber, Ali MacGraw, Garner Simmons, L.Q. Jones (56 min)
Passion & Poetry: Peckinpah Anecdotes - short documentary with Ernest Borgnine, James Coburn, Kris Kristofferson, Ali MacGraw, Isela Vega, L.Q. Jones, R.G. Armstrong, Bo Hopkins and David Warner (26 min)
Audio commentary by Sam Peckinpah Authors Paul Seydor, Garner Simmons and David Weddle, moderated by Film Historian Nick Redman
Junior Bonner Trivia - cameos, in-jokes & more (5 min)
Junior Bonner Remembered - 4th of July rodeo 2016, featurette by Keith Woods & Alyson Titkemeyer (3 min)
Junior Bonner on the set - animated image gallery (5 min)
Junior Bonner in pictures - animated image gallery (4 min)
Junior Bonner - posters & lobby cards
U.S. Theatrical Trailer
Two U.S. Radio Spots
U.S. TV Spot
Reversible Blu-ray Art
Optional English SDH subtitles for the main feature
---
---
It's raining and blowing wind a lot here today thanks to (now) Tropical Storm Irma. We get a weather day off from work, hurrah. But I'd happily go to work if it meant no hurricane and no devastation in the Caribbean and Florida. Fortunately here it's just nasty weather, nothing too awful, though I'm sure there are a lot of downed trees, roof tiles, etc. blown off and other sorts of unpleasant damage.
Anyway, here's a still from Wagon Master. Modern reprint, not an original, though.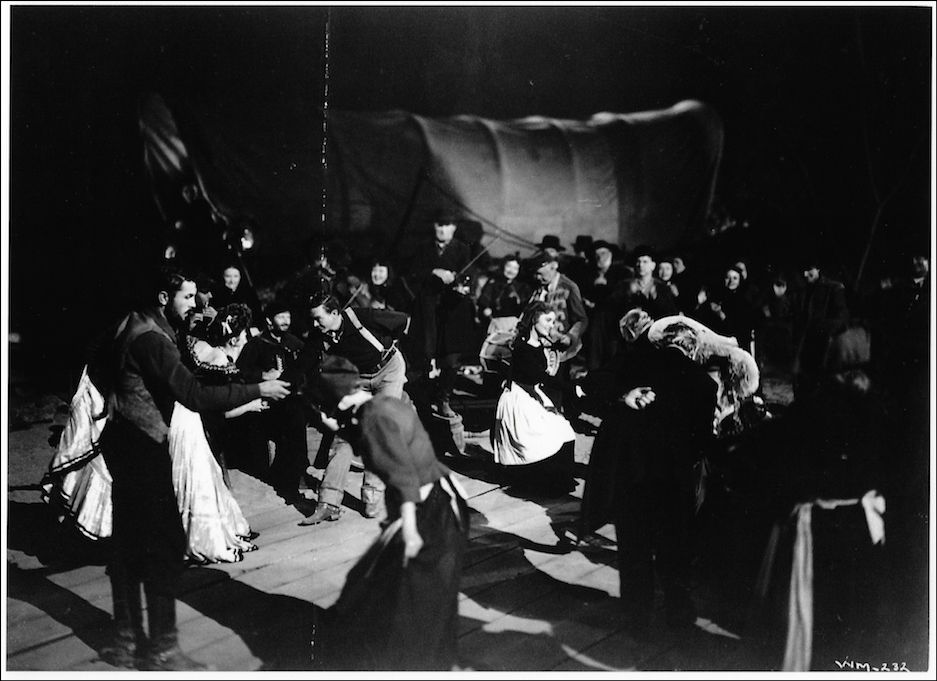 ---
---
---
---
---
---
---
Return to "The People of Film"
Who is online
Users browsing this forum: No registered users and 1 guest