Recently TCM showed a French classic, the comedy
Le Schpountz
with the great French comedian, Fernandel. He was a star of the screen from 1930 until his death in 1971. Once you've seen his horsey grin, you cannot forget it. In 1958, he was in New York where he bumped into photographer Philippe
Halsman
.
Halsman
worked for
Time
magazine for many years and his 'jumping portraits' are still world famous. He decided to interview Fernandel using his still camera to shoot his reactions. The result was a delightful book called
The Frenchman
(published at the time by Simon & Schuster). Long out-of-print, Taschen published it again a few years ago. I scanned several pictures with the questions. Each time I look at that book, I can't stop laughing. So I wanted to share some of it with you.
How do you find America?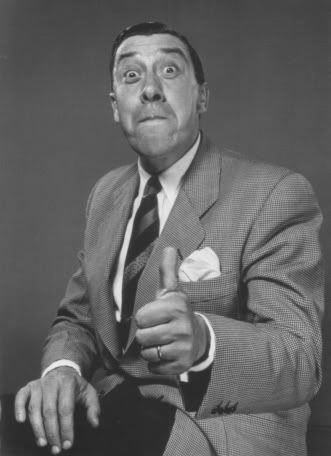 What do you think of the world situation?
What do you think of baseball that great American sport?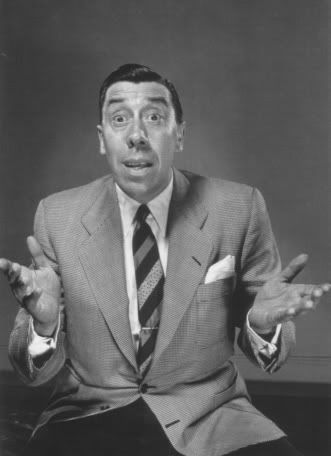 Is it true that the average Frenchman still pinches girls in a crowd....?
...Do you know that in the US this kind of behaviour can land you in jail?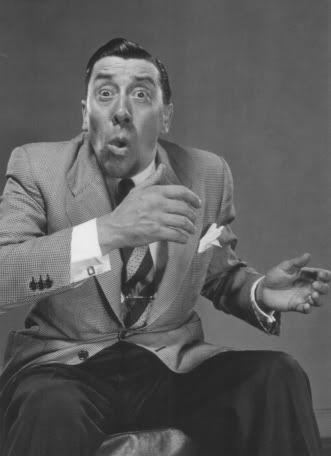 Would a Frenchman answer a pollster from the Kinsey Institute?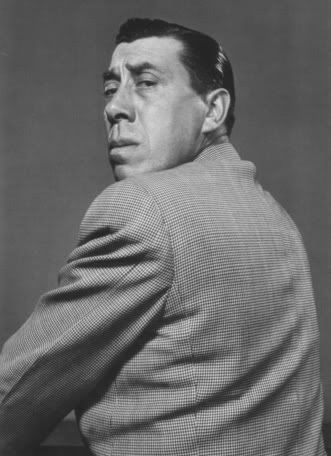 Peter Minuit bought Manhattan for 24 dollars. Do you think he got conned?