If you are coming to the TCM Film Festival (or visiting the City of Angels for a vacation), I thought you might like a few historical sites to check out, especially if you are coming a day or two earlier or staying a day or two more.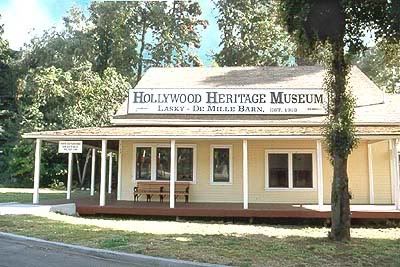 The DeMille Barn: This is the building that DeMille used in the making of
The Squaw Man
, one of the first films shot in Hollywood. For years the building was located just off of Vine Street near Fountain Ave. Finally, in a last ditch effort to save the historical building, it was moved to its current location across the street from the Hollywood Bowl. Today it is home to Hollywood Heritage, the group dedicated to preserving the historic buildings of Hollywood. There is a small but great museum inside and best of all it's affordable.
You won't be disappointed. It's not that far a walk up Highland from the Hotel Roosevelt. If you are walking to the museum, be sure to take a bottle or two of water to stay hydrated. By the end of April, it will be springtime in the City of Angels.
http://www.hollywoodheritage.org/
(Click on Museum for details about the barn.)
More historic spots to come......