It was delightful to read your appreciation for one of my favorite unsung Westerns,
Three Godfathers
(1936) in your Brennan biography. It was especially interesting since you included so much about the forgotten (but influential) actor-director Richard Boleslawski, as well as the excellent, gritty performances by the three leads, Chester Morris and Lewis Stone--with Walter Brennan as the illiterate, good-hearted thief who acts as a bridge between the two.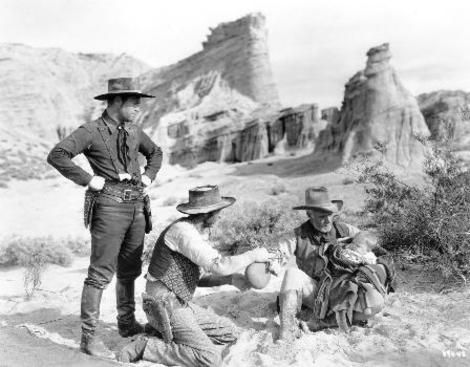 You write that Brennan never considered himself a student of Stanislavski (or any other acting teacher), but he could embody a character in such a visceral way! Have you found that many people are aware of the quality of this version of the Peter B. Kyne story? What movies featuring Brennan do you think have been overlooked?
Thanks again!!