On Sat., June 25th TCM will be serving up a dish called Jane Greer with side orders of romance, revenge, thievery, and deceit. Yes, Janie was adept at being so bad she was really good. Have you any observations on the lineup shown below?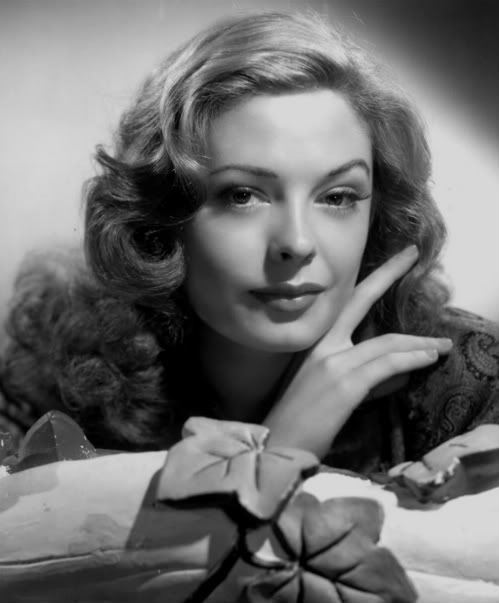 I haven't seen all of these, but remember that Don Siegel wrote about trying to make
The Big Steal
with an indisposed star (he was in jail during part of the filming) in his autobiography. I think I've seen
The Company She Keeps
but don't remember much about it, despite the good cast and director. Can't remember seeing
Station West
before but if it has Dick Powell and Greer, as well as Agnes Moorehead, it might be worth a look.
Run For the Sun
was okay, and I was interested in Greer's "Martha Gellhorn meets Lillian Ross" writer character, (until she gets all wimpy in the jungle with Richard Widmark), though I tend to remember Peter Van Eyck and Trevor Howard's strange relationship in the steamy jungle more than any sparks struck between Widmark and Jane.
Desperate Search
is completely new to me, but if it was directed by
Joseph Lewis
, most likely it has something interesting to offer, I hope. I guess I better make room on the DVR.
June 25, 2011 (All times shown are EDT)
8:00 PM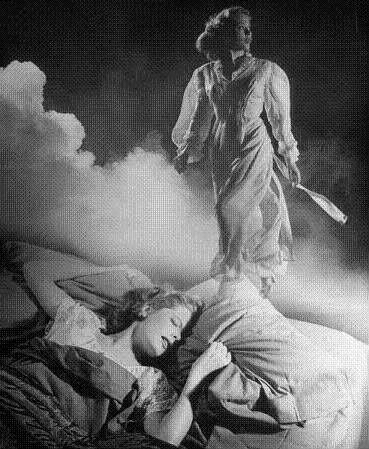 Out of the Past
(1947)
A private eye becomes the dupe of a homicidal moll.
Dir: Jacques Tourneur Cast: Robert Mitchum, Jane Greer, Kirk Douglas.
BW-97 mins, TV-PG, CC,
10:00 PM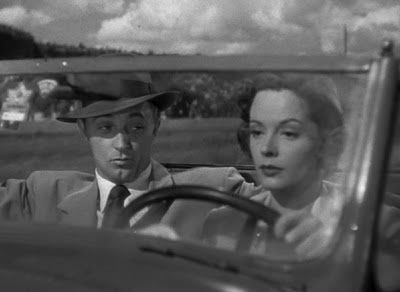 The Big Steal
(1949)
Seduction and murder follow the theft of an Army payroll.
Dir: Don Siegel Cast: Robert Mitchum, Jane Greer, William Bendix.
BW-71 mins, TV-PG, CC,
11:30 PM
The Company She Keeps
(1951)
A lady con artist sets out to steal her parole officer's fiance.
Dir: John Cromwell Cast: Lizabeth Scott, Jane Greer, Dennis O'Keefe.
BW-83 mins, TV-PG, CC,
1:00 AM
Station West
(1948)
A federal agent takes on a gang of gold thieves.
Dir: Sidney Lanfield Cast: Dick Powell, Jane Greer, Agnes Moorehead.
BW-80 mins, TV-PG, CC,
2:30 AM
Run for the Sun
(1956)
A British traitor hunts humans in the jungles of Mexico.
Dir: Roy Boulting Cast: Richard Widmark, Trevor Howard, Jane Greer.
BW-99 mins, TV-PG, Letterbox Format
4:15 AM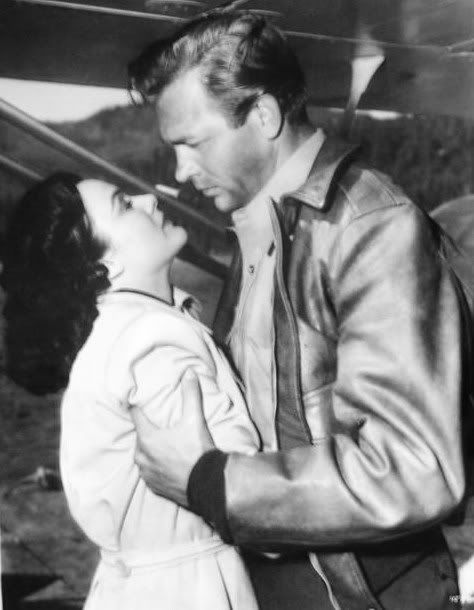 Desperate Search
(1953)
A man fights to find his children after their plane crashes in the Canadian wilderness.
Dir: Joseph Lewis Cast: Howard Keel, Jane Greer, Patricia Medina.
BW-71 mins, TV-PG,