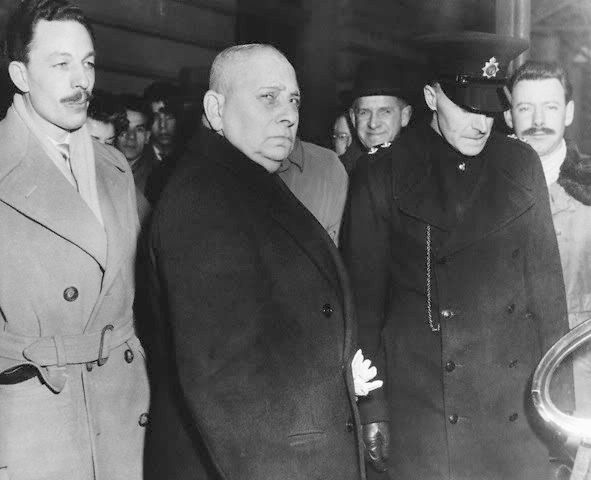 Happy Birthday, Erich!!...You don't look a day over 100!
As a lad of 125 today, I'd like to commend your acting, even if I find most of the films you directed pretty heavy sledding. What's that Birthday boy? You're right, Erich, baby, I am a philistine, but I love you in
Five Graves to Cairo
,
The Lost Squadron
,
Sunset Blvd
and most of all,
The Grand Illusion
(1939). The fact that all but the last film are being shown on TCM today makes me glad I got home in time to catch a few minutes of some of them. To see all upcoming Erich von Stroheim movies on TCM, please click
here
.
I was particularly happy to see
The Lost Squadron
(1932) once again, featuring your performance as an archetypal Teutonic hard-case director barking commands and being imperious with those extras and the fly boys you have hired to risk their necks for your silly little movie about The Great War. The fact that
Joel McCrea
(so young!),
Richard Dix
(a lovelorn flyer) and
Mary Astor
(object of desire) are among those you torment, is just icing on the cake. Pre-code lovers--don't miss naughty Robert Armstrong's risque salute mid-air. You won't see that one in any mainstream movies after July, 1934.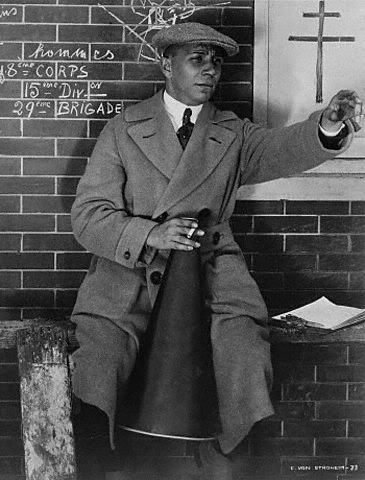 Herr von Stroheim in The Lost Squadron
As a treat to celebrate your birthday,
here is a link
to the page on The Internet Archive where some of your movies, including
Foolish Wives
(1922), part of
Greed
(1924),
The Wedding March
(1928), part of
Queen Kelly
(1929),
The Great Gabb
o (1929),
The Great Flamarion
(1945), and
Napoleon
(1955) can all be seen for free. Maybe they're not the most pristine images, but holy cats, you were one intense dude on and off camera from all reports.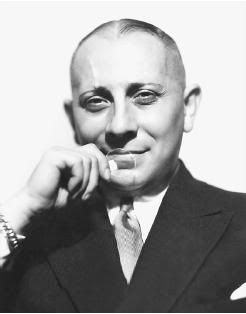 What would world cinema be without you? Far more bland and far less sophisticated, that's for sure.