Hey, if you are like me, many times you like the second lead better than the main character. So here's a thread for those girls who never got the guy and those boys who never got the girl.
Of course, this thread MUST start out properly, with the man most likely to die or bow out gracefully: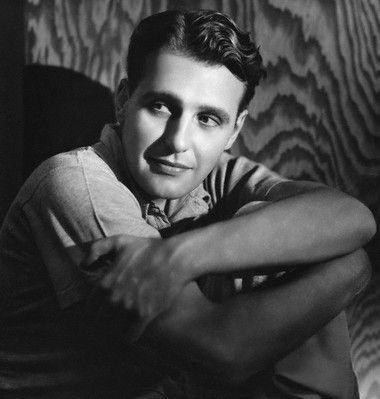 So tell me ladies, what's WRONG with this guy?
Right. There's NOTHING wrong with him. Over time, I've come to appreciate so many actors and actresses cast as second leads, and for the life of me, I can't figure out WHY these talented and beautiful folks never win. They're good looking, they have attractive voices and hairstyles, some are nicer or smarter or funnier than the main character! No matter what, they lose out, or they are stuck backpedaling against someone
else's
charisma. Oh look, there's __________ as the pliable and less interesting best friend! The studios hired them to make the star look better. Ouch! Occasionally they are cast as a chief rival, but come up short somehow. Ahhh Hollywood... this has got to make an actor feel terrible!
Anyway, here are a few of my favorite second leads. The ones I wonder about, wish had bigger careers. I'm starting out with the guys, but please feel free to add anyone at all, women too, to the list. Maven, I know you are itching to add a couple of ladies to this list! These are the folks who rarely got what they wanted in the movies. Those who were deemed too....nice? maybe? to get any action.
These guys are the ones
I
watch. Let's hear it for THEM for a change: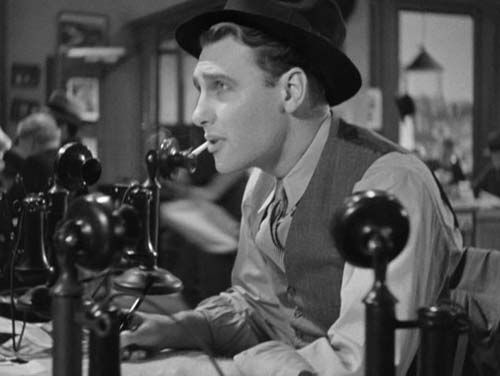 Ralph Bellamy
couldn't have been all that dull - he ran away from home at age 15 and joined a traveling theatrical troupe. And he was married 4 times! Highly popular in Hollywood, he couldn't catch a break on the big screen. He was a co-founder of the Screen Actors Guild, and also started an athletic club with fellow actor Charles Farrell. Appearing in hundreds of films, he only got the leading role a scant 3 times (I'm including a short series of Ellery Queen pictures as one role or character). His breakout leading role as Franklin D. Roosevelt in
Sunrise at Campobello
, came a mere 30 years after his first film. He received an academy award nom for his role as second lead in
The Awful Truth
, and I think that speaks volumes about this actor and his way with these types of parts. I think if you asked him, he'd probably say his career was great, that he was a lucky man.
*******************************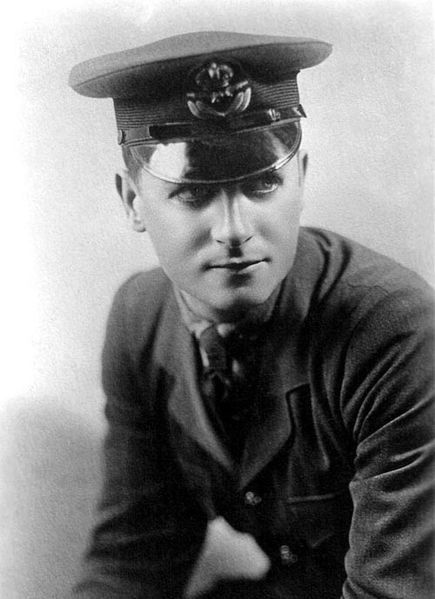 Reginald Denny
I'll admit I don't know too much about
Reginald Denny
's silent film career, aside from seeing him in a small role in Barrymore's 1922 version of
Sherlock Holmes
. As sound films became the rage, Denny stepped into some nice juicy roles, most notably as Victor Prynne in the 1931 version of
Private Lives
(already playing 2nd fiddle). He's also in perennial staple on TCM
The Barbarian
, playing Myrna's not exotic, not exciting boyfriend. Denny seemed to be poised on the brink of stardom when he played Brown in
The Lost Patrol
. He's as close as that movie gets to a heartthrob - he's loose and gorgeously buff showing off some amazing muscles. He's one of those devil-may-care foreign legion types who loves women and is always talking about them. He's so relaxed and easy that he drives the repressed preacher Boris Karloff to madness. But as the years went by, no leading man offers came Denny's way. He started a very successful electronic model plane business, selling at first to kids, then getting a mighty gov't contract to sell his small planes to the military during WWII. In Hollywood, he was still relegated to play the pal, the Captain, the guy who takes out someone's sister. To me, he'll always be the bland but loyal Frank Crawley in
Rebecca
, where he gets to show just a bit of character at the end of the film. I think Denny is one of the underpraised actors who could play the heck out of anything, but rarely got credit for it. I absolutely love him and would drop Larry Olivier in a heartbeat if Reg came a calling.
******************************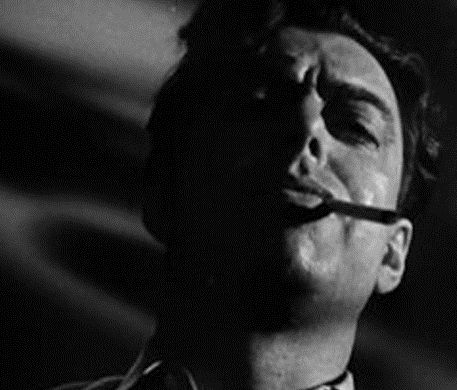 Richard Whorf
Richard Whorf
will forever be known as Sam Harris, Jimmy Cagney's show biz second in command in
Yankee Doodle Dandy
. I've always loved him in the movie, wished he had more to do. He did actually get to play a leading role once, and it's a doozy - in
Blues in the Night
, a wonderfully noirish nightmare of a film about musicians trying to create something new and different, that elusive thing called, 'the blues'. Whorf was a good actor, but wisely went on to direct, properly figuring that the second lead gig was not particularly fruitful.
*******************************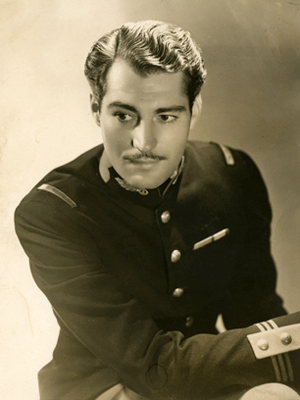 Alan Marshal
Alan Marshal
was the first actor considered for the role of Rhett Butler. His dashing looks and round tones seemed to have made him destined for stardom in movies. But the films Marshal starred in are few and far between.... In both
Lydia
and
The White Cliffs of Dover
, he is only seen in the first third of the film before leaving for war or for a different life, never to be seen again. I like him best in
Lydia
, for here alone he's allowed to be a little more exciting and devilish and rather sad. His lawyer/love interest for Roz Russell in
Night Must Fall
is ridiculously dull in comparison to Robert Montgomery's incredibly layered, sexy, and ultimately frightening portrayal of Danny, the psychopath. He knocks poor Marshal off the screen. Marshal would leave Hollywood just as he was getting started, taking stage roles instead during the forties, due to a nervous condition that made movie making intolerable or difficult. I think Marshal just lacks that little spark that would have put him over....but who knows? He might have been all that and more had he ever been given a role that he could sink his teeth into.