Here's how this works. Pick your Ten Favorite Movie Characters and add a quote from each of them. Have fun!:
1.) Madame DeFarge/Miss Pross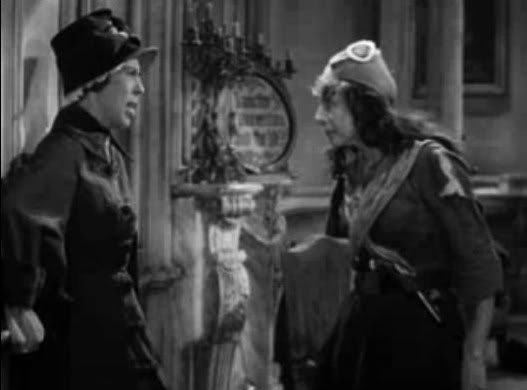 Madame Defarge: "No? Do you know who I am?"
Miss Pross: "You might - from your appearance - be the wife of Lucifer; yet you shall not get the better of me. I'm an Englishwoman! I'm your match!"
2.) Dr. Robert Robertson from
Johnny Belinda
(1949)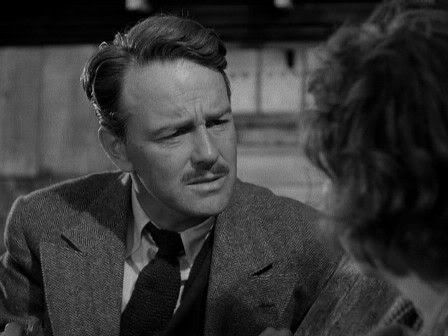 "There's only one shame - failing a human being that needs you."
3.) Pete Krumbein from
Nightmare Alley
(1948)
Pete: "Throughout the ages, man has sought to look behind the veil that hides him from tomorrow. And through the ages, certain men have looked into the polished crystal... and seen. Is it some quality of the crystal itself, or does the gazer merely use it to turn his gaze inward? Who knows? But visions come. Slowly shifting their forms... visions come. Wait. The shifting shapes begin to clear. I see fields of grass... rolling hills... and a boy. A boy is running barefoot through the hills. A dog is with him. A... DOG... is... with... him.
Stanton Carlisle
: Yes... go on... his name was Jib. Go on!
Pete Krumbein: [Choked laughter] "Humph. See how easy it is to hook 'em! Every boy has a dog."
4.) Wally Fay in
Mildred Pierce
(1945)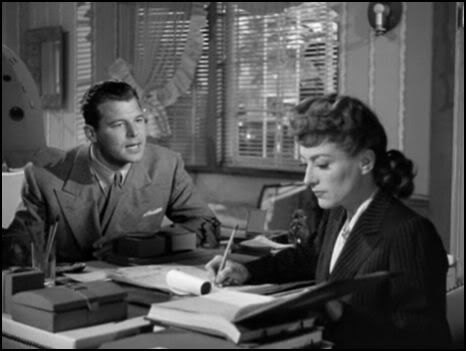 "Oh boy! I'm so smart it's a disease!"
5.) Cassie Hartley in
They Drive By Night
(1940)
"All right. That's enough of the x-ray treatment."
6.) Mary Malden in
On Dangerous Ground
(1952)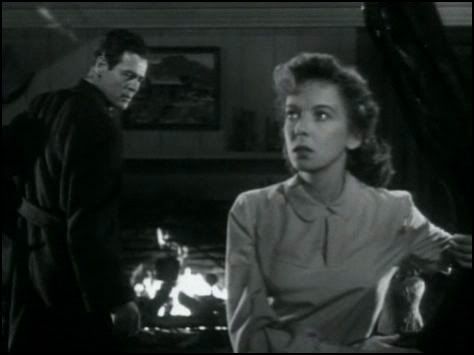 "You're lucky. You don't have to trust anyone. I do. I have to trust everybody."
7.) Sid Jeffers in
Humoresque
(1946)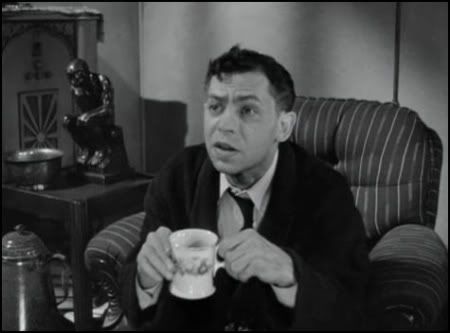 "It isn't what you are, it's what you don't become that hurts"
8.) Panama Smith in
The Roaring Twenties
(1939)
Cop: Well, how're you hooked up with him?
Panama Smith: "I could never figure it out."
9.) Max in
Touchez Pas au Grisbi
(1954)
"Try hunting snails, daddy-o...That's the trouble with young people - they're so doggone young!"
10.) Jimmy Monkley in
Sylvia Scarlett
(1936)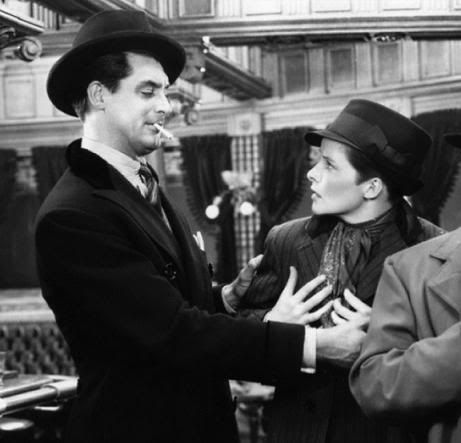 "One of the 'awks. Awks? Oh, hawks, hawks. Yeah, 'awks. The word 'awks. 'awks. Sparrows and 'awks that's humanity. The 'awks boss it over the sparrows. That's nature. Now, you wanna be a sparra?"