Christmas comes early to the Silver Screen Oasis with the gift of a December visit with one of our most memorable guest stars,
Scott O'Brien
, the author of
Kay Francis: I Can't Wait to Be Forgotten
and
Virginia Bruce-Under My Skin
.
Scott will be making a return appearance to discuss his most recent, very well received biography of
Ann Harding-Cinema's Gallant Lady
(BearManor).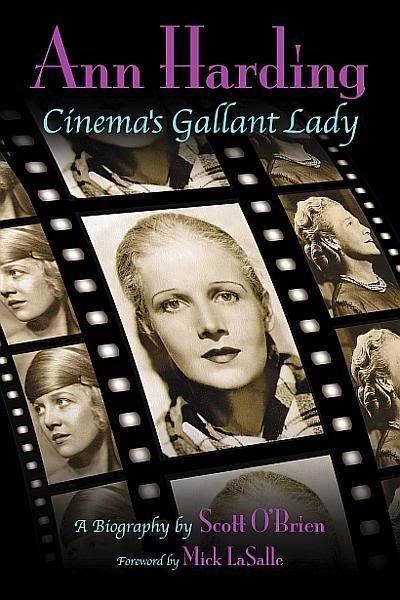 The blonde, talented
Ann Harding
, an actress whose glowing presence on the screen during the pre-code era brought her talent to stories that examined romance, social conventions, the place of women and the consequences and advantages of independence, faded into one dimensional supporting roles after she left the screen for several years when typecasting and the Production Code changed the quality of the work available. After she married for the second time in 1937 she left the screen for several years. Fortunately, the first decade of her cinematic work has endured as interest in her films grows with the rediscovery of them by a new generation.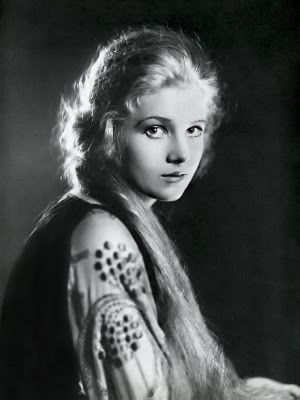 In Hollywood beginning in 1929,
Harding
shared the screen with such co-stars as
Gary Cooper, Ronald Colman, Laurence Olivier, Leslie Howard, Fredric March, William Powell, Brian Aherne
,
Otto Kruger, Clive Brook
, and
Richard Dix
with directors such as
Edmund Goulding, William Wellman, John Cromwell
,
Henry Hathaway
, and a forgotten pioneer in talkies,
Edward H. Griffith
. The actress had a highly individual talent, and her working relationships and sometimes passionate private life are examined in an even-handed, exceptionally well written account by Scott.
Scott O'Brien
will be with us from Monday, December 6th through Saturday, December 11th. Please consider this your gilt-edged invitation to ask questions of this biographer here at the SSO.
You can read more about this thoughtful and engaging book here:
http://bearmanormedia.bizland.com/id470.html