Our Guest for March 22-24, 2013, is the author of the new biography,
Lee Marvin, Point Blank
: Dwayne Epstein
Dwayne Epstein is the author of a number of young adult biographies, covering such celebrity personalities as Adam Sandler, Will Ferrell, Hilary Swank, Nancy Pelosi, Hillary Clinton and Denzel Washington for Lucent Books' "People in the News" series. Epstein also contributed to Bill Krohn's bestselling books "Hitchcock at Work" and "Joe Dante and the Gremlins of Hollywood."Prior to writing biographies, Epstein contributed to film chronicles on a regular basis. He wrote for Filmfax Magazine on subjects such as Bobby Darin, the Rat Pack, television pioneer Steve Allen, film director Sam Fuller, comic book artist Neal Adams, "Invasion of the Body Snatcher's" Kevin McCarthy, John Belushi and comedy legend Sid Caesar.
Epstein later contributed to Cahiers Du Cinema's "Serious Pleasures" which had a high profile in Europe. He wrote on American films chosen for rediscovery by directors Oliver Stone, Francis Ford Coppola, Woody Allen and Clint Eastwood. Early in his career, Epstein earned his first professional writing credit reviewing films for Hearst Community Newspapers. Epstein was born in New York's Coney Island in 1960, and moved West with his family at age 8, spending the rest of his childhood in Cerritos, Calif. He moved back east, attended Mercer Community College in New Jersey, and also served as an assistant editor for the five area newspapers of Cranbury Publications. Epstein made one more cross-country move and currently resides in Long Beach, Calif. When he is not writing, he enjoys watching and reading about movies and collecting soundtracks.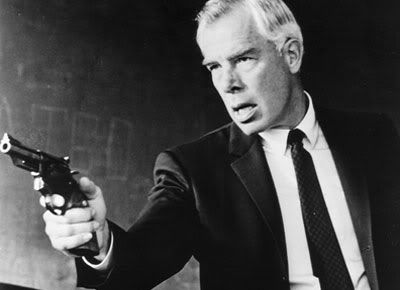 Links to explore in anticipation of Dwayne Epstein's visit:
http://www.imdb.com/name/nm0001511/
http://www.leemarvin.com/
SSO People of Film thread initiated by Miss Goddess:
viewtopic.php?f=22&t=5604
Reviews of
Lee Marvin, Point Blank
:
http://www.jconline.com/article/2013031 ... fect-actor
http://www.latimes.com/entertainment/mo ... 1171.story
http://www.edgeboston.com/index.php?id= ... 1481237582
Excellent blog:
http://killzoneauthors.blogspot.com/201 ... Ukm7Xy9KSO
Dwayne Epstein has just finished his national book tour visiting Savannah, Atlanta, Miami, Tampa, Santa Monica, Palm Springs, and Huntington Beach, and has had several radio interviews concerning his latest book:
Lee Marvin, Point Blank
. Mr. Epstein will be visiting the SSO from March 22-24!
Mr. Epstein has interviewed celebrities Woody Strode, Jack Palance, Sam Fuller, John Frankenheimer, Richard Fleischer, Steve Allen, Eddie Albert, Edward Dymtryk, Angie Dickinson, Rod Taylor, Clint Walker, and many others. He has also interviewed Betty and Christopher Marvin in preparation for his newest book!