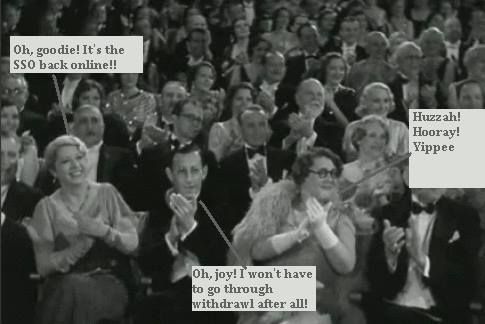 To Our Members and Friends:
Our site experienced an unusual number of visitors today, causing The Silver Screen Oasis Message Board to go down for a time. Thanks to the technical skill of our generous member Lomm, we were able to come back online without too much time passing. Thankfully, due to the safeguards already in place prior to today, we do not believe that we lost any of our threads, postings or images shared by our members. We are looking into further ways to protect our site, but feel confident that, with our cooperative efforts and your patience, when such events occur, we can come back online thanks to our mutual efforts to keep things going forward.
As ever, if you have questions and comments in the event of an outage in the future, please contact us on Facebook or via our Admin email account at the
[email protected]
Thank you for caring about our little site!!