Please note:
The eclectic mix on this page is a work in progress. Not everyone who deserves inclusion could be mentioned here, but if you have a website that you'd like added, please do so. We cannot be responsible for the content of sites other than our own. We try to choose sites that are generally family-friendly.
Thanks!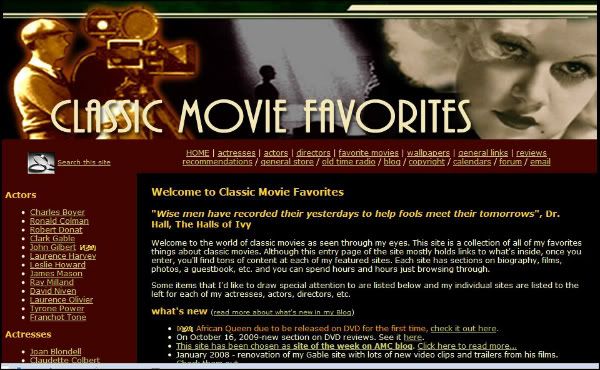 Classic Movie Favorites
|
http://www.classicmoviefavorites.com/
This site includes some of the most beautifully composed tribute pages on the web, devoted to
Actors:
Ronald Colman, Robert Donat, John Gilbert, Laurence Harvey, Leslie Howard, James Mason, Ray Milland, David Niven, Laurence Olivier, Tyrone Power and Franchot Tone.
Actresses:
featured here are Claudette Colbert, Joan Crawford, Linda Darnell, Bette Davis, Marlene Dietrich, Olivia De Havilland, Joan Fontaine, Greta Garbo, Jean Harlow, Katharine Hepburn, Carole Lombard, Myrna Loy, Merle Oberon, Eleanor Powell, Barbara Stanwyck, and Norma Shearer.
Directors:
featured are Orson Welles, Busby Berkley and Cecil B. DeMille.
The Mave
|
http://themave.com/
This site offers more artfully made tribute pages to Dana Andrews, Fred Astaire, Lauren Bacall, Charles Boyer, James Cagney, Ronald Colman, Gary Cooper, Joseph Cotten, Errol Flynn, John Garfield, William Powell, Edward G. Robinson, and Spencer Tracy.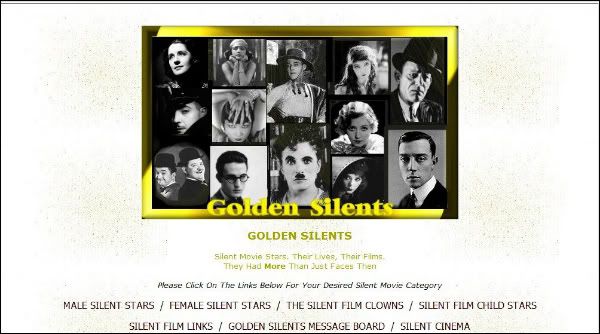 Golden Silents:
a tribute page to the men and women of the silent screen.
http://www.goldensilents.com/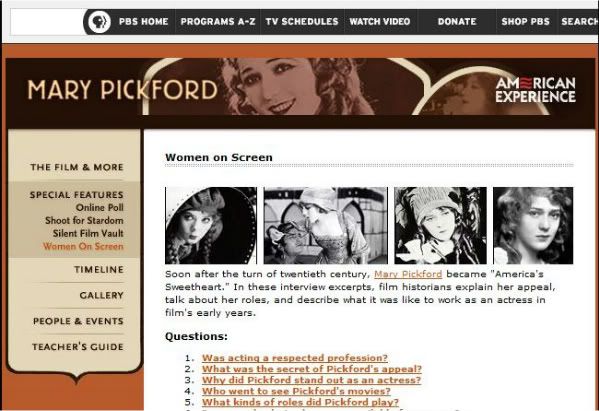 Mary Pickford
|
http://www.pbs.org/wgbh/amex/pickford/s ... women.html
The Louise Brooks Society:
http://www.pandorasbox.com/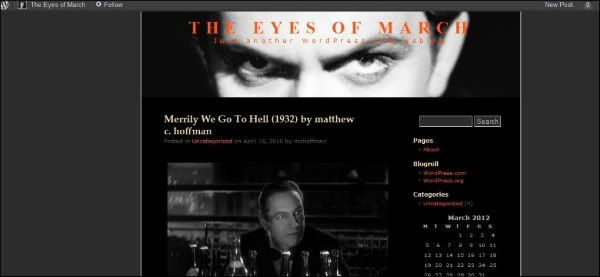 The Eyes of March
http://fredricmarch.wordpress.com/
The Conrad Veidt Society:
http://thethunderchild.com/ActorSites/ConradVeidt/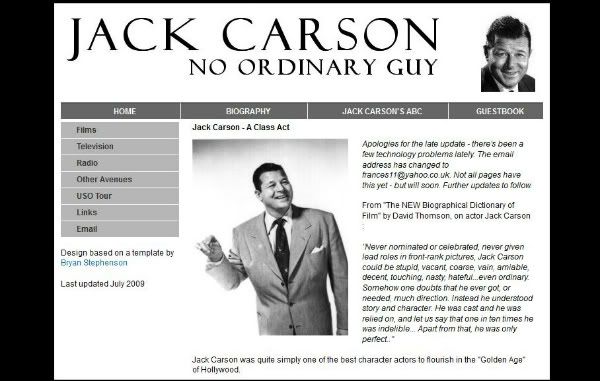 Jack Carson Tribute
|
http://jackcarson.atspace.com/index.html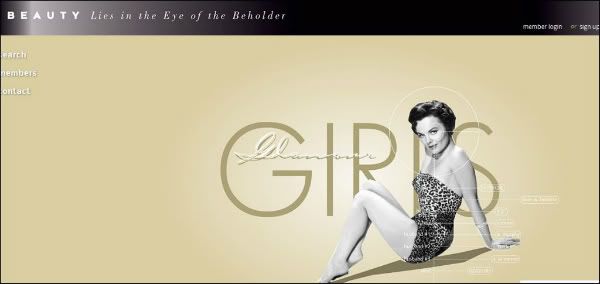 Beefcake and Babes Division:
Guys
|
http://www.briansdriveintheater.com/
I Love Asta - The Official Fan Site of Asta
http://www.iloveasta.com/
Lassie on the Web!
|
http://www.lassie.net/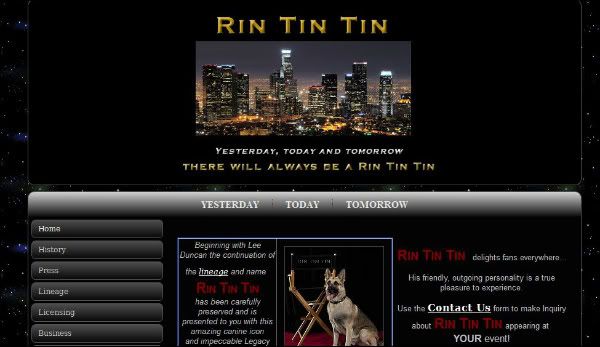 Rin Tin Tin on the Web! |
http://www.rintintin.com/