Here's a spot to showcase some of our members and friends' website appearances. Hoping that you'll suggest any sites we might like to include, especially if our members are writing and contributing to them.
Thanks!
_________________________________________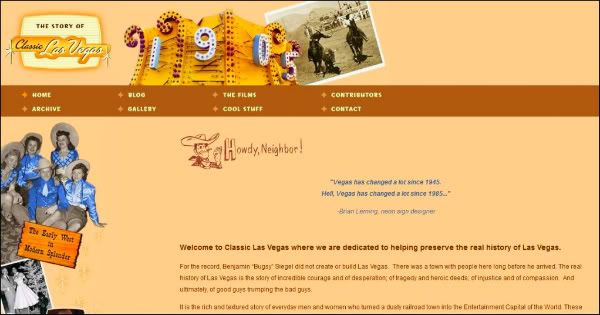 Our own moderator
Lzcutter
is a driving force behind a site documenting Las Vegas History. If it happens in Vegas, it may stay in Vegas, but Lynn and her friends will be there to document it.:
http://www.classiclasvegas.com
Ms. Cutter also maintains a well written companion blog on that site, found here:
http://www.classiclasvegas.squarespace.com
Lynn is also the Digital Assets Manager, Archivist, and Media Producer at
The Walt Disney Family Museum
in San Francisco.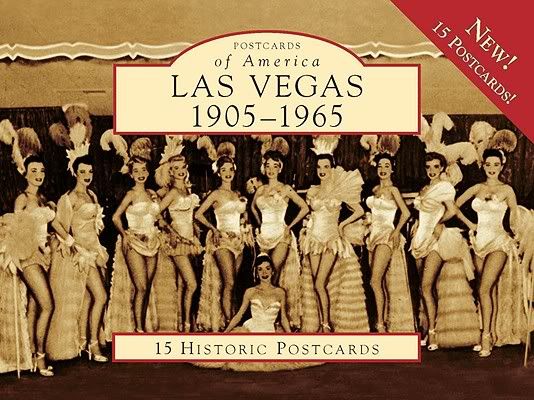 In her spare time, our moderator is also one of the co-authors, along with Allen Sandquist and Carey Burke of
Las Vegas: 1905-1965: 15 Historic Postcards
.
_________________________________________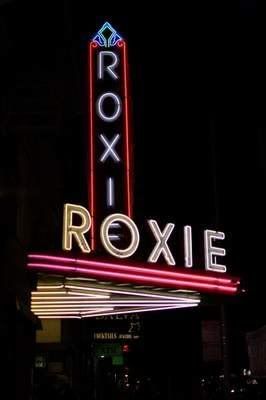 Dewey1960
, one of our resident members with an expertise in film noir and pre-code films, has been keeping busy in the San Francisco area as the Director of Repertory Programming for the Roxie Theater in San Francisco, where his annual film noir festivals continue to draw huge crowds and generate enthusiastic press. In 2010 the "Marlon Riggs Award" was bestowed upon him by the San Francisco Film Critics' Circle for his "two decades of film programming, his revival of rare archival and independent titles and his role in the renewed popularity of film noir and pre-Production Code features." He also teaches courses in film studies at Stanford University.
Elliot Lavine aka Dewey1960 is also the author of
TV Noir 2011 I Wake Up Dreaming: The Legendary and the Lost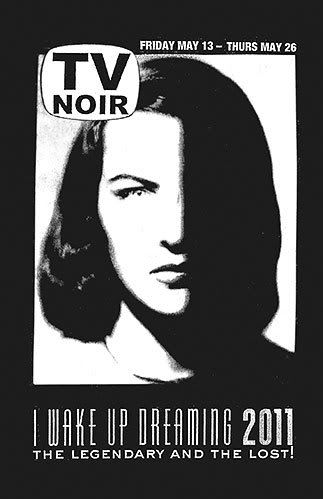 _________________________________________
Miss Goddess, one of our charter members, has begun the
only
site on the internet devoted exclusively to the works and life of director
John Ford
. Long cherished for her insights into storytelling, composition and the impact of classic film, it is a delight to see her gifts applied to this fascinating website.
Directed By John Ford I http://directedbyjohnford.com/
Ayres
, one of most knowledgeable and entertaining members, maintains a discussion group devoted to all things Fred
--the inimitable Fred Astaire, that is!
If you have a question about or passion for Mr. Astaire or would like to learn more about dance and musicals in general, Ayres' devotees are a terrific resource (and they are nice people--not surprisingly!):
http://tv.groups.yahoo.com/group/astaire/
_________________________________________
Moxie
, aka author and film historian
Alan K. Rode
, is a site member. Moxie is the author of the recent biography of actor
Charles McGraw: Biography of a Film Noir Tough Guy
and has what promises to be a major biography of
Michael Curtiz
forthcoming in the next year.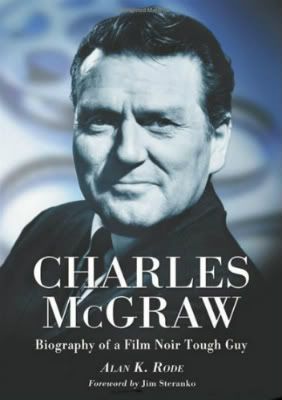 He is also one of the driving forces behind the
Film Noir Foundation
, a lively film appreciation group promoting the preservation of movies that belong to or are influenced by that genre. He also maintains a blog, found at
One Way Street
.
_________________________________________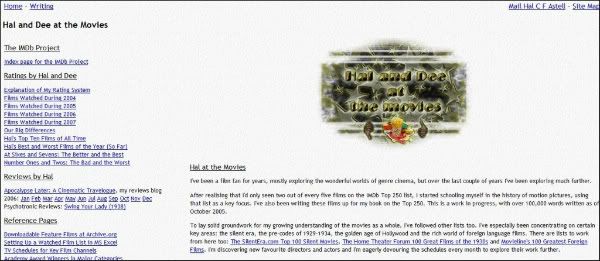 Dawtrina
is one member who is documenting his moviegoing experiences on his blog as well as turning his discerning eye on other aspects of in-depth film analysis at the following links:
Hal and Dee at the Movies
http://www.dawtrina.com/personal/film/index.html
Apocalypse Later: A Cinematic Travelogue
http://dawtrina.blogspot.com/
_________________________________________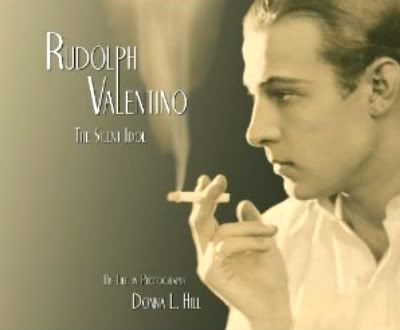 SSO member
Rudyfan
documents her passion for all things Valentino at her beautifully composed website
Falcon Lair
, which can be viewed at the address below:
http://www.rudolph-valentino.com
Rudyfan aka Donna Hill is also the author of
Rudolph Valentino The Silent Idol: His Life in Photographs
, which was published in 2010.
_________________________________________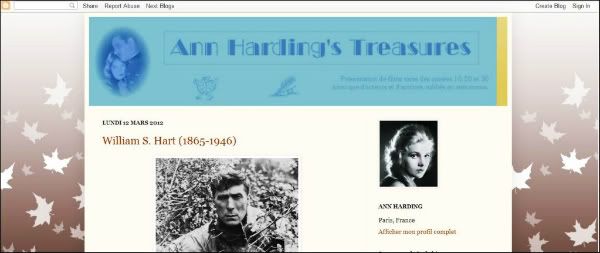 Our member
Ann Harding
, our Paris-based cineaste, has a beautifully detailed website in French (with English translation available
here
). Her sit is devoted to lesser known actors from the twenties and thirties, with a particular emphasis on the work of
Ann Harding
and
Ronald Colman
. Ann's blog can be seen at the link below. Here's a link to the wonderful site:
http://annhardingstreasures.blogspot.com/
_________________________________________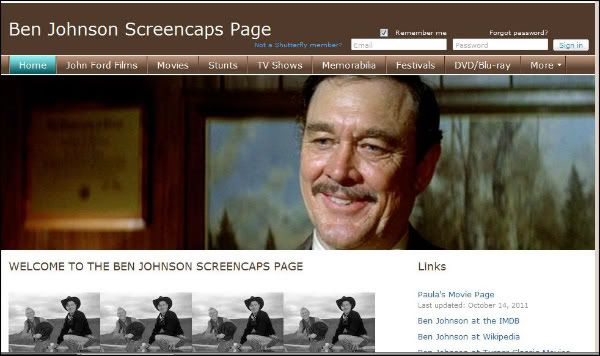 SSO member pvitari (Paula Vitaris) has an impressive collection of high quality images at her website on Shutterfly, at
The Ben Johnson Screencaps Page
. Which is more impressive--Paula's devotion to this great character actor, or her technical skills creating this page? Either way, you will find yourself drawn into the site:
http://benjohnsonscreencaps.shutterfly.com/
________________________________________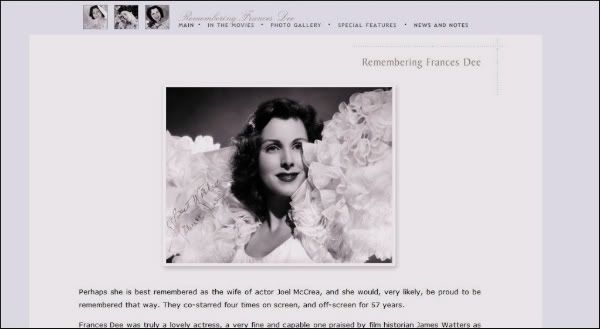 CarrieLiz
, one of our members, has an elegantly designed site devoted to
Frances Dee
. Please visit this lovingly composed tribute to one of the most fondly remembered actresses from the studio era. There was always something ethereal about Ms.
Dee
. She struck me as a woman who was in the world, but not necessarily of the world. I think that CarrieLiz captures that quality beautifully. Don't miss the fine interview with the youngest son of Frances Dee and Joel McCrea,
Peter McCrea
, which is found within the site. The link to the site is:
http://www.francesdeemccrea.com/
_________________________________________
MichiganJ
has this site dedicated to "Essays on Silent Films available on DVD and Laserdiscs." He is also a fan of music and has many posts here devoted to sharing and critiquing music we love. The link to the site is:
http://digitalsilents.com/Digital_Silen ... lents.html
More to come...