Hey, Martha--thanks for that insight into Gable (and ex-husbands!).
Here's a picture of Martha doubling for Eleanor Parker in
Interrupted Melody
. I saw this movie for the first time recently without knowing that Martha was the stunt woman. This scene was the best part of the movie for me!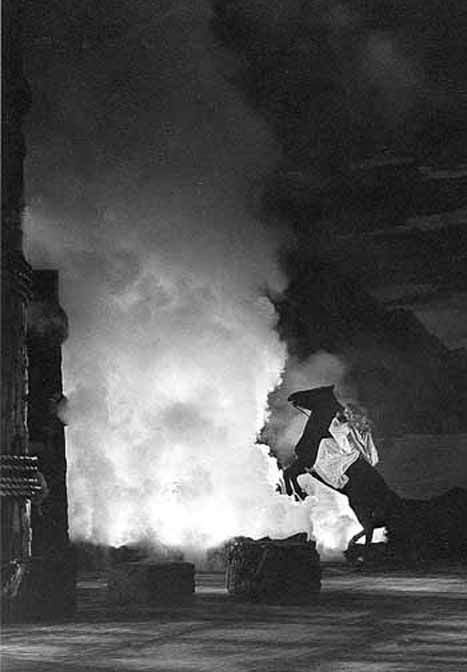 I realize that you were primarily a stunt double involved with horses.
Could you please talk about how animals were trained for stunt work and how they were treated in films when you were working in this field?
Did you work with a particular horse whose temperament and skill set were exceptional?