This is the thread where we will post questions for Ron Hutchison!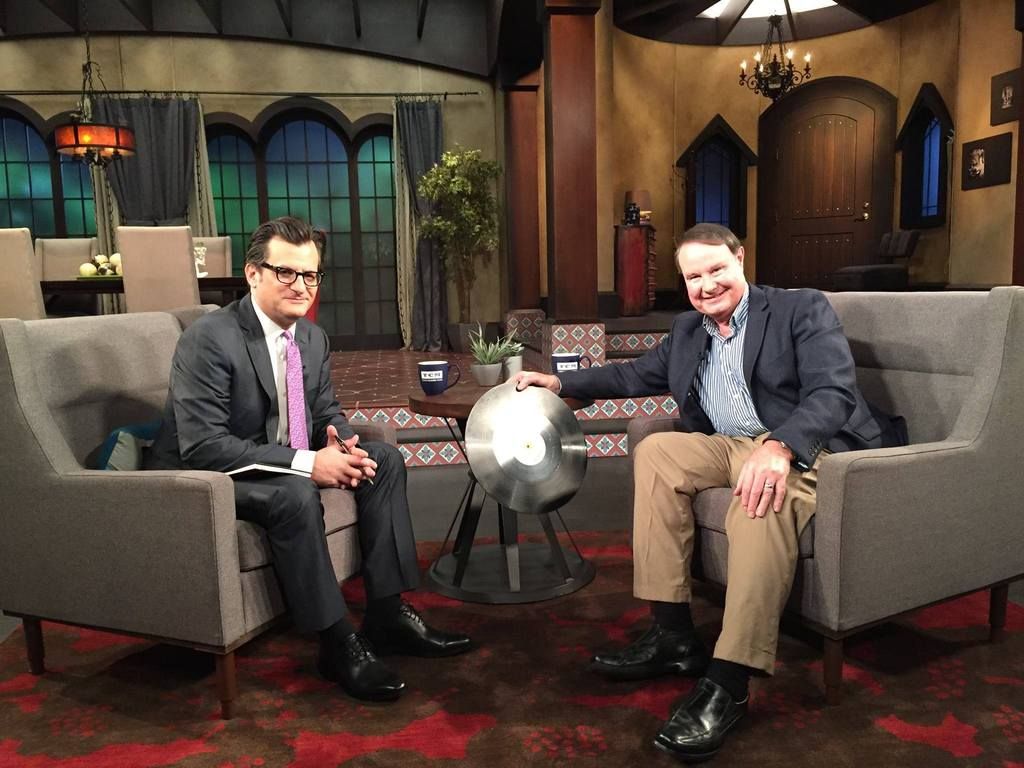 TCM Host Ben Mankiewicz and The Vitaphone Project's Ron Hutchinson, who will be a TCM Guest Programmer on Monday, December 5. Hutchinson also introduced 7 Vitaphone shorts at the TCM Film Festival 2016 at the Egyptian Theatre on Saturday, April 30.
Ron Hutchinson is a lifelong film buff and record collector who combined those passions into the founding of The Vitaphone Project in 1991. The Project seeks out missing 16-inch shellac soundtracks for 1926-30 disc-recorded talkie shorts and features, then works with archives, studios, and private collectors to get picture and disc re-married and restored. To date, the Vitaphone Project has located over 3500 soundtrack discs in private hands worldwide, and has partnered with Warner Brothers, UCLA, The Library of Congress and private funders to restore nearly 90 early vaudeville, comedy and band shorts and a dozen talkie features. Among the Project's more exciting discoveries and restorations are the sole surviving (and badly cracked) disc for Al Jolson's pre-JAZZ SINGER short
A Plantation Act
(1926) and restoration and the screening after 70 years of
Baby Rose Marie, The Child Wonder
(1929) with Rose Marie herself present to enjoy and critique her performance as a 7-year-old vaudevillian.
Ron has assisted in the development and production of many documentaries featuring early sound material, including the PBS American Masters documentary
VAUDEVILLE
, TCM's
ADDED ATTRACTIONS: THE HOLLYWOOD SHORT SUBJECT
, and
The Women Of Tin Pan Alley
. He frequently hosts Vitaphone and vaudeville film programs at New York's Film Forum and Lincoln Center. Ron has also contributed to more than two dozen film books and written articles on the early sound era for
Classic Images
,
Joslin's Jazz Journal
and
Vaudeville Times
, among many others. He edits the Project's bi-annual newsletter, "Vitaphone News."
Ron lives in Piscataway, NJ with his wife Judy and two children. His real job is Corporate Environmental Health & Safety Officer for a major New York utility.
From the TCM website:
"90TH ANNIVERSARY OF VITAPHONE - 12/5
Vitaphone was a sound-film system developed by Bell Telephone Laboratories and Western Electric, and used by Warner Bros. and its sister studio First National to produce feature films and hundreds of short subjects during the 1920s and '30s. The original Vitaphone sound-on-disc system was retired early in the sound era when sound-on-film replaced the cumbersome discs. However, Warner Bros. kept the name alive through the Vitaphone Corporation, which was used through 1959 for releasing the studio's shorts and cartoons.
TCM celebrates the 90th anniversary of Vitaphone with a 24-hour tribute offering a generous sampling of its output including the silent feature
Don Juan
(1926), which was introduced on August 6, 1926, with a symphonic musical score and sound effects. Another landmark Vitaphone production was the legendary
The Jazz Singer
(1927), the first full-length movie with synchronized dialogue.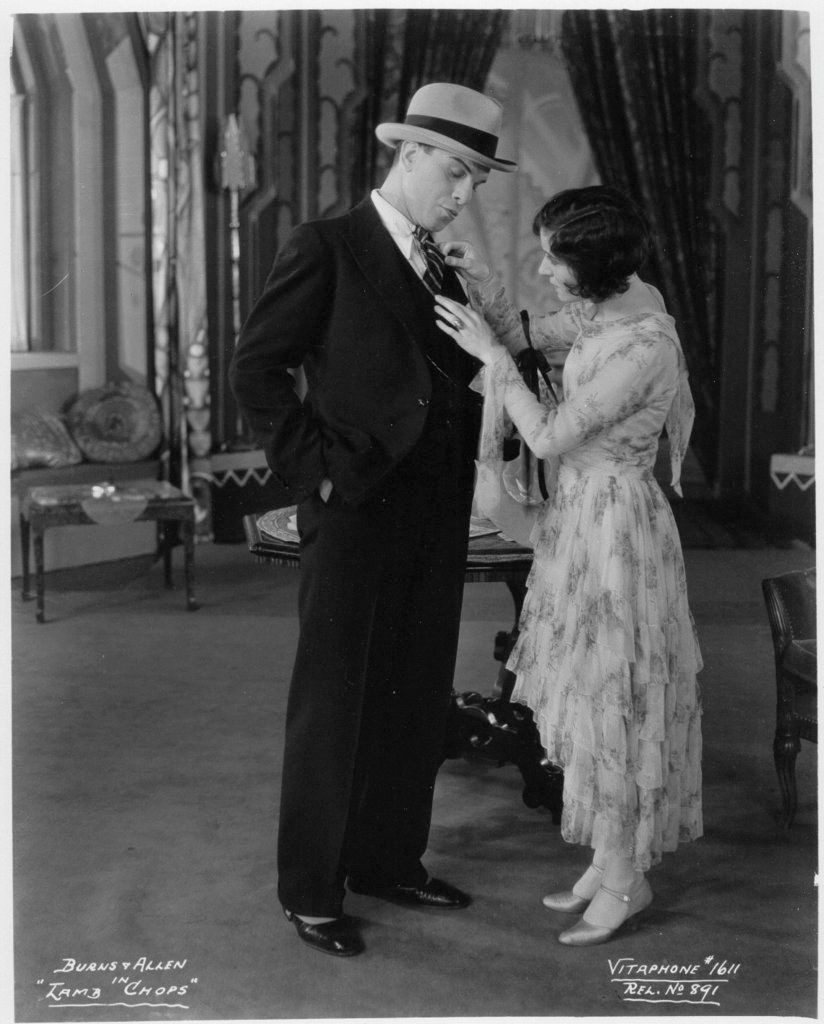 George Burns and Gracie Allen in
Lamb Chops
(1929)
Some 20 of the Vitaphone shorts are new to TCM. These shorts were often employed to capture musical and vaudeville acts, and serve as a training ground for future stars. Among the latter were Bob Hope (Paree, Paree, 1934), James Stewart (
Art Trouble
, 1934), June Allyson (
The All-Girl Revue
, 1940) and Red Skelton (
Seeing Red
, 1939). Shorts featuring "Vitaphone Bands" include Johnny Green and His Orchestra (1935), Harry Reser and His Eskimos (1936) and Cab Calloway and His Orchestra (1937). Vaudeville routines captured on film include Blossom Seeley and Bennie Fields (1927), George Burns and Gracie Allen in
Lambchops
(1929) and
Baby Rose Marie, the Child Wonder
(1929)."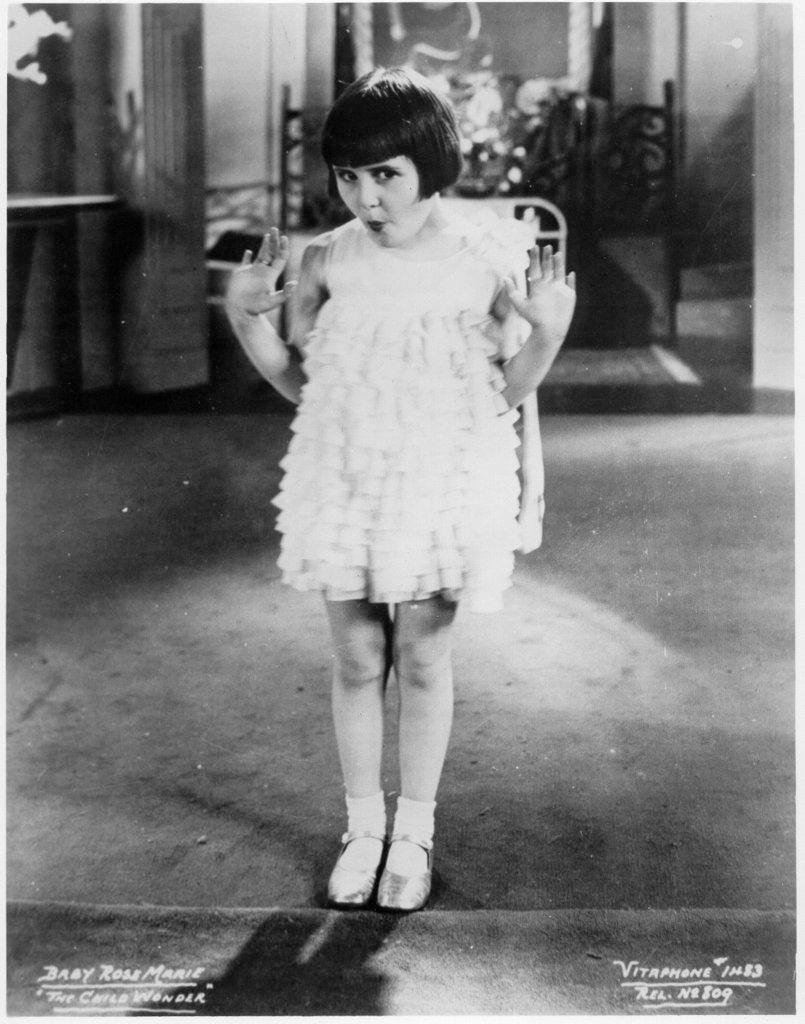 Baby Rose Marie...
The Vitaphone News- Frequently Asked Questions :
http://www.picking.com/vitaphone-faq.html
The Vitaphone Project:
http://www.vitaphoneproject.com
Why Be Good
? Restoration:
http://www.picking.com/vitaphone124.html
The Vitaphone Project Facebook page:
https://www.facebook.com/groups/vitaphoneproject/
The full TCM schedule has Vitaphone shorts scheduled all day on Monday, December 5.
Baby Rose Marie, The Child Wonder
is the first screening Ron will introduce in the evening:
http://www.tcm.com/schedule/index.html? ... 2016-12-05
Welcome, Ron!