Being an unapologetic Walter Pidgeon groupie, I found myself watching the musical
Holiday in Mexico
(1946-George Sidney) this morning on TCM. The real stars in this movie are Jane Powell and puberty, and "The Pidge" only gets to fill out a white tie and tails handsomely in this story, but I stayed with it for a couple of reasons. None of the captivating aspects of this Joe Pasternak confection included Roddy McDowall, whose overacting in this movie got annoying after a few minutes, esp. when he dons an aviator's cap and goggles that make him look like a skinny baby (I normally like Roddy, so maybe we should cut him some slack based on his being in the throes of adolescence at the time of this flick). Jose Iturbi is also around to tickle the ivories, inadvertently enchant Jane Powell, and worry Walter Pidgeon, who plays Jane's father.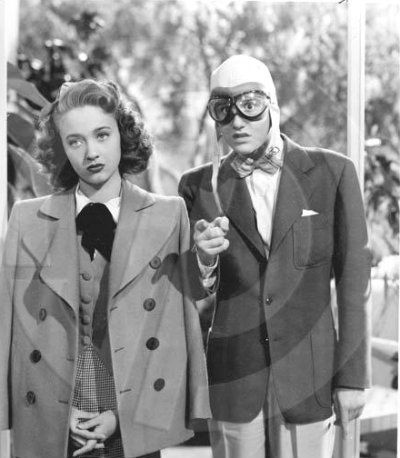 I guess Hollywood had room for only one operatically-trained diva at a time back in the day. Still, I have often thought that Ilona Massey got the short end of the stick after
Balalaika
(1940), the only
other
musical about Marxism, tanked at the box office (the one Marxist musical to remember is probably
Silk Stockings
(1957). Ilona, whose post-MGM movies often had a monster or two in them (
Invisible Agent, Frankenstein Meets the Wolf Man
), swanked up this movie, which was one of her few later musicals. I have no idea how the mitteleuropean Ilona is supposed to have found her way south of the border since I missed the beginning of this movie, but she sings quite a bit and looks lovely whether she's wearing a mantilla or a Dutch bonnet:
[youtube]http://www.youtube.com/watch?v=fvXwZbviVoE[/youtube]
Whoa! Xavier Cugat and his chihuahua just blew my mind with this song. Too bad the tail end of this song is cut off in this clip. The dog actually breaks the fourth wall...:-0
Btw, I think that artist Jacques Kapralik not only prepared the poster figures shown above, but the head of Cugat that appears at the beginning of this clip has all the earmarks of his style.
[youtube]http://www.youtube.com/watch?v=Npu9uUj1Uvo[/youtube]
Okay. This can't be, but
IMDb Trivia
maintains that Fidel Castro appears in this movie as an extra. What the hell? They also claim that he appeared (I guess beardless) as a pool spectator in
Easy To Wed
(1946). Maybe he handed Esther Williams a towel? Is someone having fun with us? This is as shocking as learning that Fidel really never tried out for the Washington Senators baseball team. Now I'm going to be wondering if history might have been changed if the future Cuban revolutionary had won a seven year contract at MGM. Or was his disillusionment with the fleshpots of Hollywood what drove him toward the Commies? Maybe Errol Flynn knew the truth about this matter....
Next time you see these movies, maybe you'll want to look for a guy who looks like Castro did in this 1948 picture.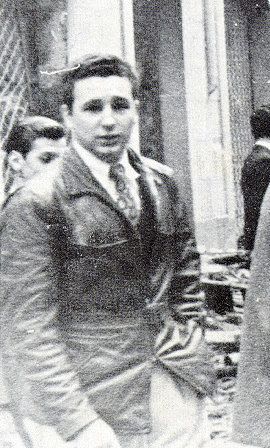 Christy has shared a couple of links that cast some light on Fidel's film career and his way of generating press for himself and his cause:
http://forgottenhollywoodhistory.blogspot.com/2009/07/fidel-castro-movie-star.html
http://brookesnews.com/101101cheterrorhollywood.html