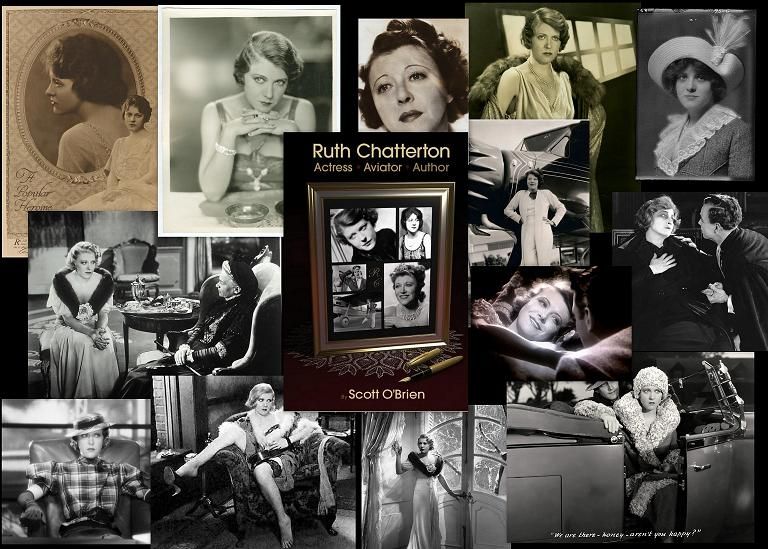 The Q & A Thread devoted to Scott O'Brien's new book on Ruth Chatterton is now open and can be seen here: viewtopic.php?f=94&t=6256
"Achievement is the most important thing in life to a woman. Beauty fades. Riches slip through your ifngers. Fame is a fickle affair. Love is apt to die. Achievement--that's something inside of you. Something no one can take away." -

Ruth Chatterton

(1892-1961)
Wouldn't you like to know if the person making such a bold statement in the early 20th century really lived that way? The Silver Screen Oasis has the pleasure to announce that one of our past visitors,
Scott O'Brien
, will be answering that question and many others from June 23-June 28th during a discussion between him and SSO members concerning his very well received biography
Ruth Chatterton: Actress - Aviator- Author
(BearManor Media).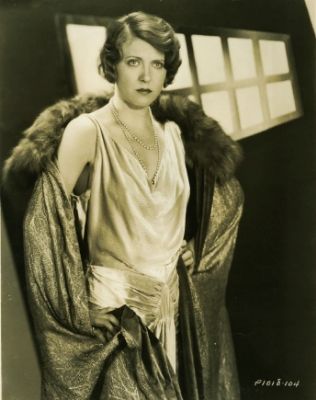 She was one of the most acclaimed actresses on the stage before WWI.
Ruth Chatterton
was hardly an ingenue when she entered films full time, yet after her stellar work in the first talkie version of that weepie war horse,
Madame X
(1929-Lionel Barrymore), she was a star on screen too. Her best films often meant box office and she was one of the best paid screen actresses, thanks to her no-nonsense talent, her own canniness and the need for early talkies for articulate actors--though Ms.
Chatterton
sometimes carried her skill for the mot juste a bit far. Her lack of diplomacy led her to say that she honestly couldn't watch herself on screen since her own mannerisms drove her nuts. She told a nonplussed Irving Thalberg that she found the Academy Award winning mega-hit
The Broadway Melody
(1929) unwatchable. She candidly told the press that "[i]f I've been successful, it's only because I've either succeeded in making the public feel sorry for me in my pictures, or because I've made them love me."
As
Scott O'Brien
details her rise and reign in Hollywood and beyond, he describes how
Ruth Chatterton
, on stage from her teens, asserted her talent and will to make herself a success. She was small, exquisitely groomed but hardly a beauty. Her patrician voice may date her films, yet her air of authority and percolating intelligence and mischievous smile still kicks her roles as businesswomen with a yen for men and money, secret mothers turned prostitutes, good girls turned grifters, and fugitives from justice with one heckuva past into another plane. Think of how her on-screen adventures as women who took life by the horns must have helped millions to hang on and hope and strive for something--anything--better in the Depression years, when her best movies came along. Her outstanding work in movies of the early '30s has now been rediscovered by a new generation thanks to the revelations of pre-code films in the last twenty years, yet her most cherished movie,
Dodsworth
(1936), allowed her to play a pathetic, youth-obsessed character brilliantly. Yet even that vivid chapter of Chatterton's story is only part of her life.
Ruth pursued and promoted aviation for years, becoming an accomplished pilot and cross country air traveler at a time when few men--much less women--were engaged in flying. She eventually added novelist, screenwriter and playwright to her accomplishments. Off-screen she also cut quite a swath among the men--including her much older mentor-lover, famed actor-impresario Henry Miller, and marriages to actors Ralph Forbes and
George Brent
(who was exceptionally alert during their films together) were also part of her life
In his new book,
Scott
has brought to life a woman whose career as a stellar actress on stage and screen was never quite enough for this Renaissance woman. Writing, producing, flying and acting (especially on stage) were all pursuits during the adventurous life of
Ruth Chatterton
. Here's a chance to ask the author all about Ruth and, as we all know from his generosity and graciousness when he has visited in the past, Scott's many other books might just be touched on too. These
other books
include the memorable
Kay Francis: I Can't Wait to be Forgotten: Her Life on Film and Stage
,
Ann Harding - Cinema's Gallant Lady
, and
Virginia Bruce - Under My Skin
...and don't forget to ask about Scott's next project.