2013 TCM Classic Film Festival to Honor Jane Fonda!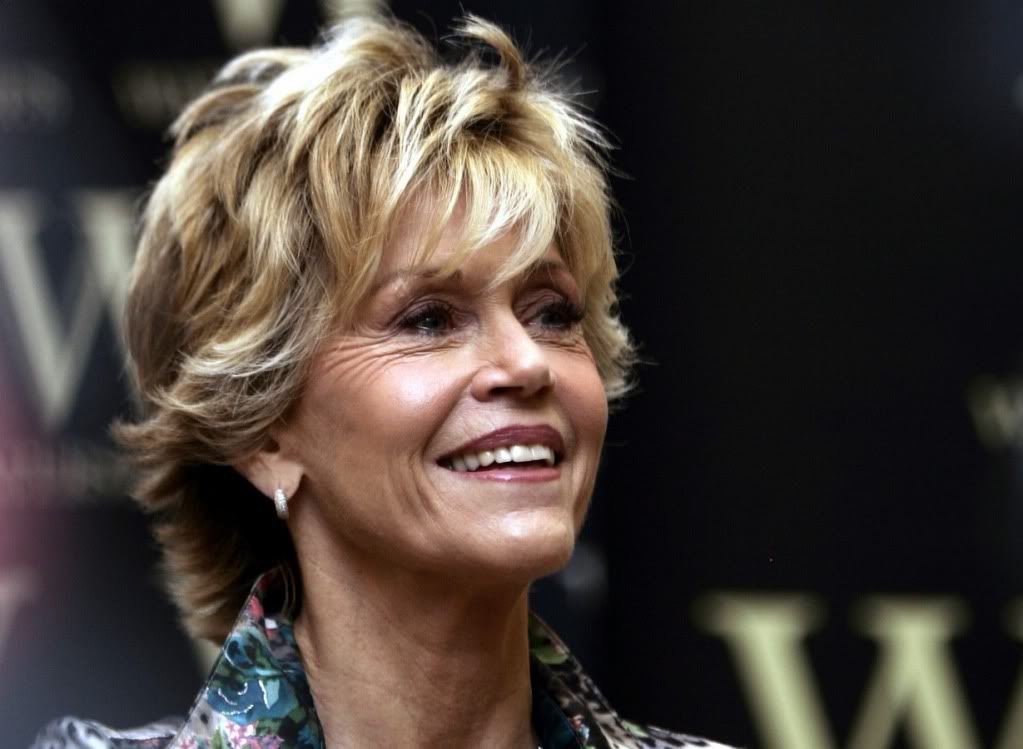 The 2013 TCM Classic Film Festival will honor two-time Academy Award®-winning actress Jane Fonda with a multi- tiered celebration of her remarkable film career. Fonda will take part in two events during the festival, beginning with a public ceremony where she will have her hand and footprints enshrined in concrete in front of TCL Chinese Theatre. And in what is certain to be a highlight of the festival, she will help introduce a screening of On Golden Pond, the touching drama from 1981 that provided her the chance to work with her legendary father, Henry Fonda, for the first and only time. The TCM Classic Film Festival will take place Thursday, April 25 – Sunday, April 28, in Hollywood.
"We couldn't be happier to be able to salute Jane Fonda at the TCM Classic Film Festival," said TCM host Robert Osborne. "She's an extraordinary actress and a truly fascinating woman,and despite her two Academy Awards, too little has been said and written about her work as an actress and all those amazing, top-tier films she's made. Having Jane in person at the festival will also give film fans the rare opportunity to hear directly from the lady herself about her career, including her work with her father on the film On Golden Pond and how the father- daughter relationship they portrayed on screen in many ways paralleled their own complicated relationship."
Fonda's hand and footprints ceremony will take place Saturday, April 27, in front of TCL Chinese Theatre. Plans call for the cement section featuring her imprints to be placed next to her father's spot in the theatre's famous courtyard. This marks the third consecutive year TCM has featured a hand and footprint ceremony at TCL Chinese Theatre. In 2011, Peter O'Toole was the honoree, followed in 2012 by Kim Novak.
After Fonda's hand and footprints are enshrined, she will help introduce a screening of On Golden Pond. Directed by Mark Rydell and based on a play by Ernest Thompson, On Golden Pond stars Henry Fonda and Katharine Hepburn as Norman and Ethel Thayer, an elderly couple facing their twilight years as they spend a summer at their lake cabin. Jane Fonda plays their daughter, Chelsea, who is struggling to find common ground with her father after years of turbulence. Also starring are Dabney Coleman as Fonda's fiancé and Doug McKeon as her future stepson.