The Silver Screen Oasis will be welcoming
Kendra Bean
, the author of the forthcoming book,
Vivien Leigh: An Intimate Portrait
(Running Press) on Friday, Oct. 18th and Monday, Oct. 21st for a discussion of this new biography of the actress whose talent blazed on film for thirty years.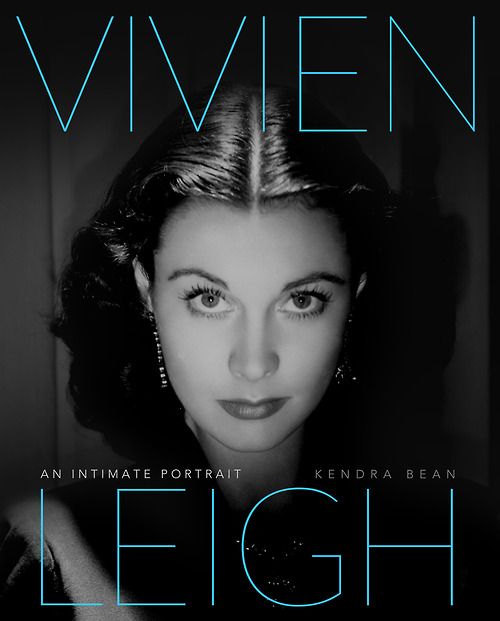 A willful Southern Belle. A Lovelorn Middle-Aged woman seeking escape. A kittenish Queen of Ancient Egypt. A Russian Adulteress losing hope. A Coquette in a Bicycle Shop. A Faded Beauty with a sordid past. A Great Beauty making her own luck during the Napoleonic era. A Street Performer with a gamine charm. A Fashion Designer playing a dangerous game of espionage. An Elizabethan Lady with a fervent heart.
These are a few of the memorable female archetypes brought to unique life by
Vivien Leigh
on screen. The toll of attempting these artistic portrayals on the actress? A devotion to perfectionism on screen and stage as well as off, enormous, sometimes invasive acclaim, disdain from some of the elite, a turbulent life with her beloved partners, an altered psychological well-being, a need to guard her equilibrium, and, one hopes, some professional satisfaction, despite everything. It was a crowded fifty-six years on earth for this remarkable woman.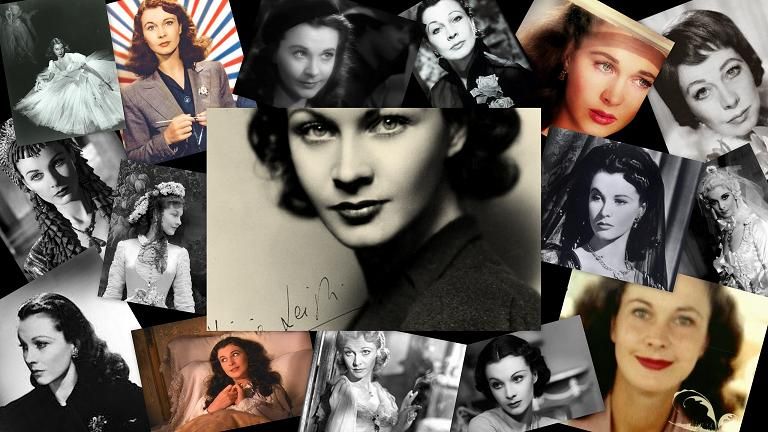 While
Vivien Leigh
is best remembered for the unparalleled worldwide success of
Gone With the Wind
(1939), her life beyond the lights of fame was equally dramatic. As a film historian and writer with an affinity for her subject, Kendra Bean has created a detailed picture of this complex woman's life, struggles, and triumphs. Significantly, she is the first Leigh biographer who has had access to the private records and transcripts found in the Laurence Olivier Archives.
Many of us familiar with
VivandLarry.com
, the website that the author has developed since 2007, have long been intrigued by the care with which she has gathered detailed material about the intertwined lives of "the golden couple" who rose to prominence between the wars. Their romance, later marriage, collaboration and eventual separation became public knowledge as they built a life of glamour, hard work, and sometimes deep sorrow together. Many of us might simply compile facts, images and anecdotes chronicling the ephemera of fame, yet Ms. Bean has carefully placed these private and professional lives in the context of the period's artistic spirit and historical events, as well as attempting to understand their personal feelings.
With the publication of this book in October,
Kendra Bean
's research and immersion in the life and times of this particularly touching and original actress has yielded an account of
Vivien Leigh
that is close to "holding a moonbeam in your hand" for the reader. Enhanced by numerous, rarely seen pictures of the intelligent, beautiful and fragile actress (including several by the noted, highly imaginative photographer
Angus McBean
), this promises to be a particularly welcome addition to bookshelves--and it is a pleasure to welcome
Kendra
as another of our distinguished guests at the SSO.
Please consider joining us here for this Q & A with the author about this figure. You would be most welcome. Below are links to various sites where more about this book, its subject, and the author can be reviewed:
Kendra's personal website:
KendraBean.com
Twitter feed:
https://twitter.com/kendrajbean
The TCM Book Corner for October, 2013:
Vivien Leigh: An Intimate Portrait
Kendra Bean's Website devoted to Vivien Leigh & Laurence Olivier:
VivandLarry.com
An Interview with Kendra Bean on the Movie Morlocks for TCM
:
A Talk with Kendra Bean, Author of Vivien Leigh: An Intimate Portrait by Greg Ferrara
More online news about this book
:
Vivien Leigh: An Intimate Portrait Online