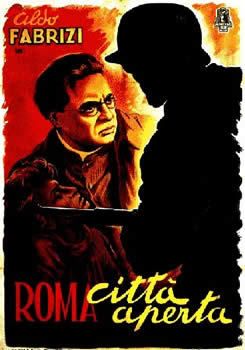 Without Roberto Rosselini's
Rome, Open City
(1945), the landscape of film might be surprisingly different. Often described as the movie that opened the floodgates to Neo Realism, Rossellini's masterpiece used non-actors and newsreel type location shooting, creating a gritty look completely at odds with Hollywood production. It was also one of the first foreign language movies to successfully connect with American audiences, and influenced its directors for years to come.
This film has not played on TCM for some time, but tonight's showing (3/27) is definitely unique, as the print we will see is probably the restored uncensored version, which includes a shot of Manfredi being tortured with an acetylene torch, where the we see the flame burn across his chest (something only hinted at in the censored cut). The new print looks surprisingly crisp and fans will notice many new things that might have been obscured with a wonderful new depth of field.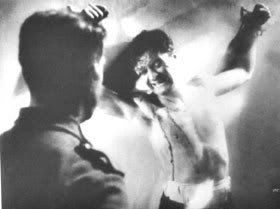 Above all,
Open City
reminds us that love and charity are only given freely and those who need them are often the most undeserving. In Rossellini's movie, heroes are not men of grandeur, but ordinary people, willing to fight oppression with faith and principals.