The Last Frontier
(1955), a minor Western directed by Anthony Mann, is on TCM tonight at 6PM EDT, and it seems as though Philip Yordan, who wrote the screenplay (along with some others) from a novel by Richard Roberts wanted to blend James Fenimore Cooper with John Ford.
Starring fur trapper Victor Mature as a rascally frontiersman with several streaks of nobility, the movie features
Robert Preston
in one of his dour martinet roles (he did several of these while doing time at Paramount in the '40s) that seems like an echo of Henry Fonda's wrong-headed commanding officer in Fort Apache. Mature's transition from free man to a person subject to the regulated world of the Army after he chooses to become a scout gives the movie its best scenes, which takes advantage of the CinemaScope lens and the claustrophobic confines of the army fort. While Victor Mature could never match Jimmy Stewart or Gary Cooper in minimal but profound expressiveness, the director does use his physical presence and mannerisms to good advantage. A blonde
Anne Bancroft
(in the dark years of her Hollywood apprenticeship) and
James Whitmore
, (who plays a father figure to Mature, even though Whitmore was 7-8 years younger than Vic) are all along for the action.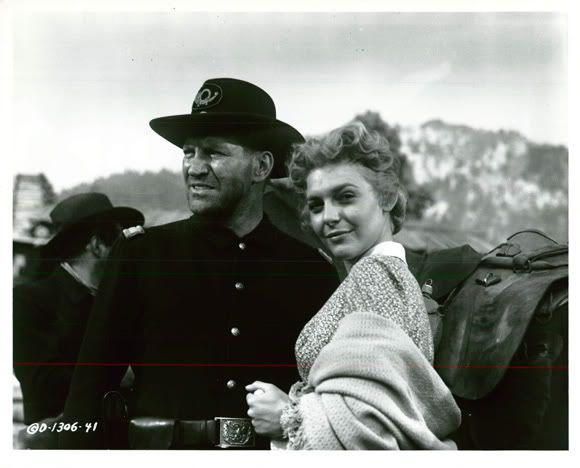 This movie runs on Encore Western from time to time, but I've yet to catch the whole thing. I like Victor Mature, even when he overdoes it. And Robert Preston is great in my book, even though I sometimes think he put too much into his lesser roles than was good for him. It's always good to see a Mann Western.